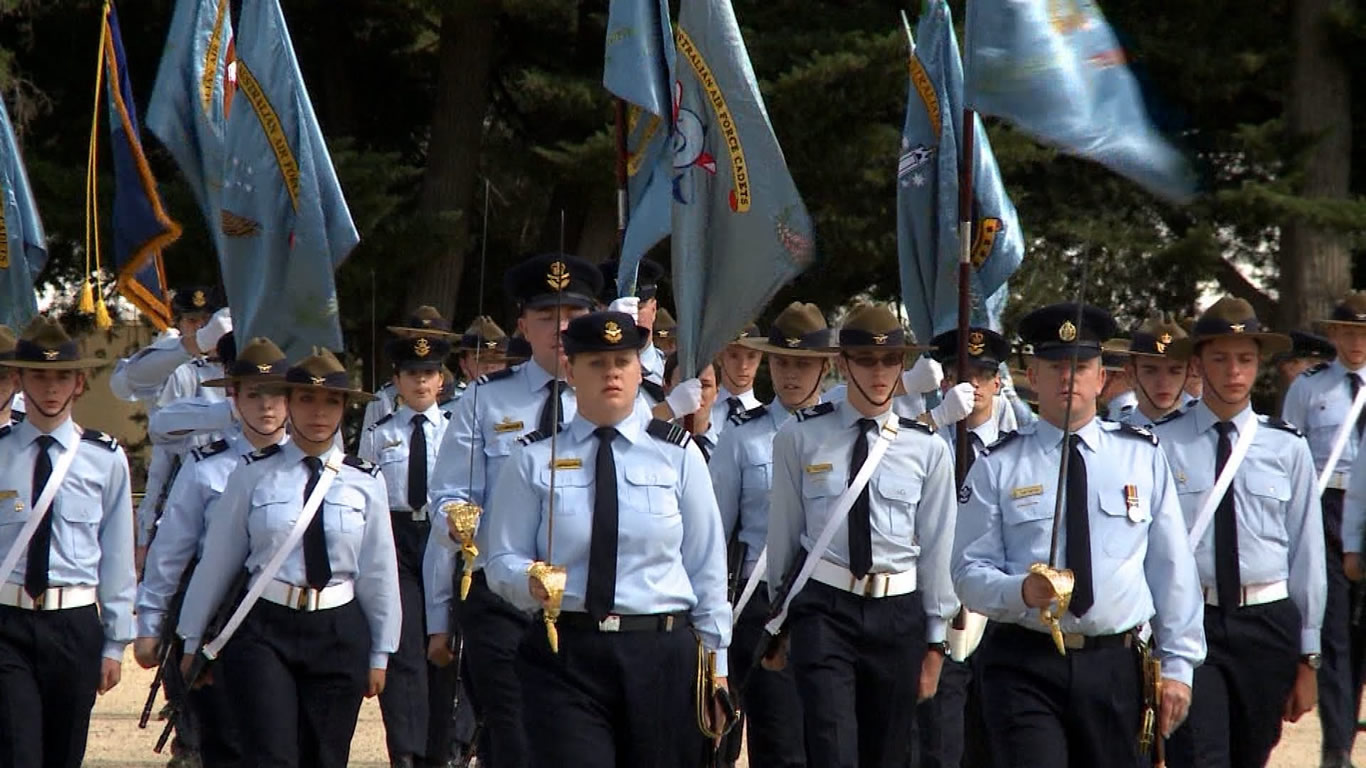 Ceremonial Music of the ADF
The Australian edition of Digital Parade™ comes preprogrammed with BeatPoints™ data for the complete Ceremonial Music of the ADF CD.
The first time you run Digital Parade, insert the CD into your computer and press the Import from CD button. Digital Parade takes care of the rest, importing all the music from the CD and adding BeatPoints data to each movement.
Buy
Order your Digital Parade device today through our secure online shop. We accept credit cards and PayPal (PayPal is our secure payment provider and handles all financial transactions). Alternatively you can contact us for bulk order discounts.
Digital Parade 6 Australian Edition
AU$249 Express Post Included!
Please note that each purchase of a Digital Parade device includes a licence to use the Digital Parade software at one unit only. The licence doesn't permit superior, subordinate or peer units to use the software. They need to purchase their own copy.
For example, if 901 Squadron purchases Digital Parade, they can use it at all of their parades, but 902 Squadron needs to purchase their own. If 9 Wing purchases a copy, they can use it at Wing activities, but 903 Squadron cannot use the device at their local parades. Similarly, 9 Wing cannot use the device purchased by 901 Squadron at Wing activities.
Technical support is just a click away here on the Digital Parade website.
Anthems
Advance Australia Fair
Advance Australia Fair (one verse only)
God Save the Queen
Quick March Music
HM Jollies
Glorious Victory
RAF March Past
Waltzing Matilda
National Emblem
Army of the Nile
Inspection Music
Infantry Song
Greensleeves
Salutes
Point of War (Colour Salute)
Advance Australia Fair (Colour Salute)
God Save the Queen (Royal Salute)
Field of the Cloth of Gold (CDF Salute
RAN: Adminal's Salute (Bay of Biscay) - Schedule H
RAN: Iolanthe - Schedule K
RAN: Garb of Old Gaul - Schedule G
RAN: Dover Castle - Courtesy Salute
ARA: Scipio - Schedule K
ARA: Duke of York - Schedule M
ARA: Cavalry Brigade - Schedule H
RAAF: RAAF Salute - Schedule H
RAAF: Richmond - Schedule K
Advance in Review Order
RAN: Nancy Lee
ARA: British Grenadiers
RAAF: RAAF Advance
Bugle Calls
RAN Reveille
Alert
Carry On
Long G
Reveille
Last Post
Lights Out
Rouse
Retreat
Drums
25 Second Drum Roll
Single Bass Drum Beat
Two Bass Drum Beats
Step-off for Officer Commanding Parades
The Moray Firth
The Great Little Army
Invercargill
Officer of the Day
Holyrood
Evening Hymn and Sunset
Abide With Me - One Complete Verse
Abide With Me - First Stanza
Abide With Me - Second Stanza
Abide With Me - Third Stanza
Abide With Me - Final Stanza
Sunset - Introduction Only
Sunset - Featuring the Retreat Bugle Call
Slow March Music
Scipio (4 drum beats)
The Duke of York (2 drum beats)
Golden Spurs (2 drum beats)
Preobrajensky (2 drum beats)
Slow to Quick Time
RAN Slow to Quick Time
ARA Slow to Quick Time
RAAF Slow to Quick Time
Naval Hymn
Eternal Father, Strong to Save
---
O'Neill Software Engineering (OSE) ABN 22 998 490 375 has sought and received written confirmation from "The President's Own" United States Marine Corps (USMC) Band, the United States Navy (USN) Band, the United States Air Force (USAF) Band and the United States Coast Guard (USCG) Band that each Band's respective music preloaded onto Digital Parade is in the public domain. The United States Army edition of Digital Parade is assembled from public domain recordings of the US Army Band. Neither the US Army, USMC, USN, USAF, USCG nor any other component of the Department of Defense has approved, endorsed, or authorized this product.
O'Neill Software Engineering respects the copyright restrictions of the Australian Defence Force (ADF) and as such does not preload ADF ceremonial music on Digital Parade devices. Instead, Digital Parade knows how to recognise the approved Ceremonial Music of the ADF CD which an authorised member may import into Digital Parade. As with any other music file imported, it is the responsibility of the user to ensure they have proper approval to use the music.
O'Neill Software Engineering uses the United States Marine Corps Band's national anthem collection for the Diplomatic Edition. OSE expressly disclaims any responsibilty as to the accuracy of the anthems contained therein, and customers are urged to verify that anthems are up to date by contacting the United States Marine Corps Band.
Other musical pieces may be sourced from other public domain repositories such as Wikimedia Commons.
O'Neill Software Engineering, the OSE logo, Digital Parade, the Digital Parade logo and BeatPoints are trademarks of O'Neill Software Engineering all rights reserved. Site content including video demos and screenshots are copyright O'Neill Software Engineering, all rights reserved. Other images used are public domain images unless otherwise indicated.