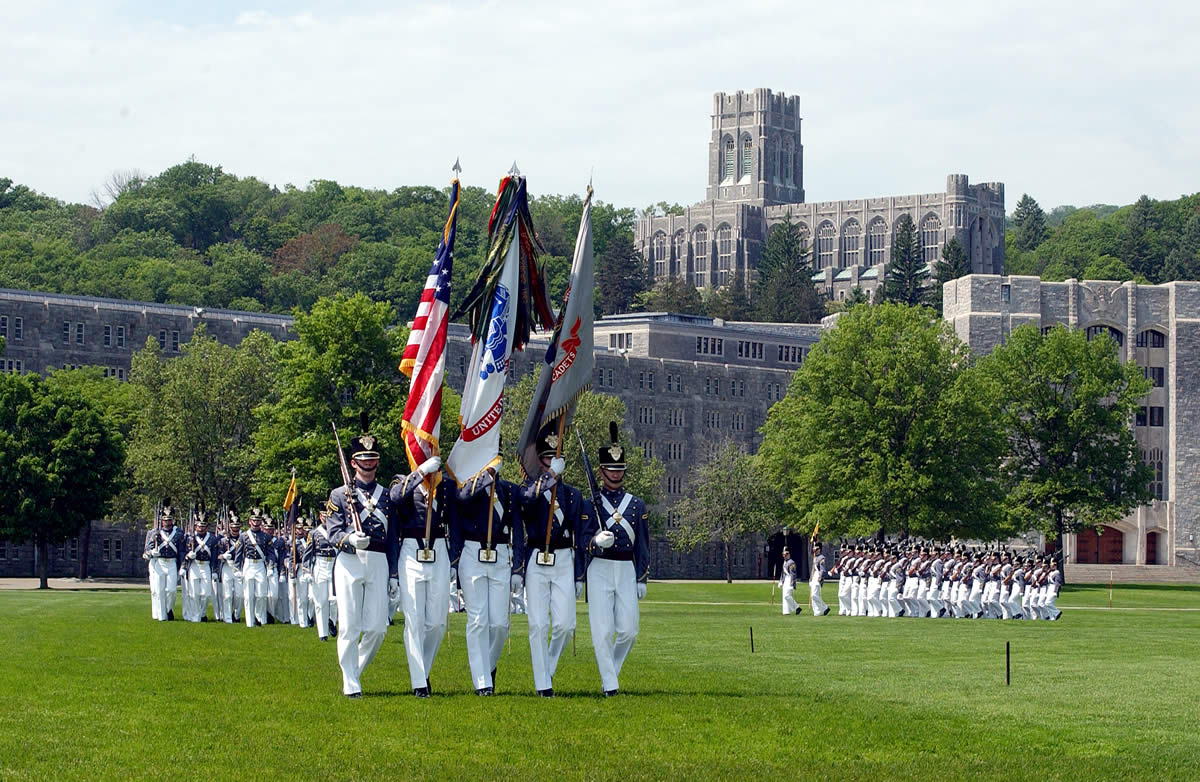 Made-to-Order Editions
Digital Parade™ is compatible with all ceremonial music. While you can import your own music from CDs or your computer, imported music does not contain Digital Parade's BeatPoints™ data which keeps your troops in step, changes music at the correct time, etc.
O'Neill Software Engineering is pleased to offer private editions of Digital Parade including complete BeatPoints™ data for your organisation. After supplying your music, our engineers will develop custom BeatPoints data and preload it onto Digital Parade devices.
Custom-produced editions of Digital Parade are perfect for:
Schools and Colleges
International Armed Forces
Marching Bands
Wedding, Funeral and Function Centers
Scouts and Youth Organisations
Any place where ceremonial functions are held
Does your school or college have a band? Do some of your band members graduate each year?
You can use Digital Parade to train new members in drill, saving valuable band time. A custom-produced version of Digital Parade with your band's music can also be used to train accompanying acts such as cheerleaders. Contact us for further details.
If your country's military music is not yet available as a Digital Parade edition, we welcome you to contact us about creating a custom edition for your country.
Subject to copyright conditions on the music, we can even make available a new edition of Digital Parade so that everyone can enjoy the benefits of Digital Parade in your country.
Digital Parade is a unique solution for musical accompaniment to weddings, funerals and other services with a set musical arrangement (such as church services, remembrance, memorial day services, etc).
You can import any MP3 music or CDs from your computer onto the Digital Parade device. Alternatively, you can contact us about producing a custom edition of Digital Parade with your music preloaded with BeatPoints data.
Does your marching band release CDs? Would you like to increase your exposure and reach a new audience with your music?
Contact us about partnering with O'Neill Software Engineering to release a custom edition of Digital Parade containing your Band's music along with full BeatPoints data. We can make your custom edition available on the Digital Parade website and pay you royalties on sales, or we can supply a bulk order of your custom edition for you to market. Contact us for further details.
---
O'Neill Software Engineering (OSE) ABN 22 998 490 375 has sought and received written confirmation from "The President's Own" United States Marine Corps (USMC) Band, the United States Navy (USN) Band, the United States Air Force (USAF) Band and the United States Coast Guard (USCG) Band that each Band's respective music preloaded onto Digital Parade is in the public domain. The United States Army edition of Digital Parade is assembled from public domain recordings of the US Army Band. Neither the US Army, USMC, USN, USAF, USCG nor any other component of the Department of Defense has approved, endorsed, or authorized this product.
O'Neill Software Engineering respects the copyright restrictions of the Australian Defence Force (ADF) and as such does not preload ADF ceremonial music on Digital Parade devices. Instead, Digital Parade knows how to recognise the approved Ceremonial Music of the ADF CD which an authorised member may import into Digital Parade. As with any other music file imported, it is the responsibility of the user to ensure they have proper approval to use the music.
O'Neill Software Engineering uses the United States Marine Corps Band's national anthem collection for the Diplomatic Edition. OSE expressly disclaims any responsibilty as to the accuracy of the anthems contained therein, and customers are urged to verify that anthems are up to date by contacting the United States Marine Corps Band.
Other musical pieces may be sourced from other public domain repositories such as Wikimedia Commons.
O'Neill Software Engineering, the OSE logo, Digital Parade, the Digital Parade logo and BeatPoints are trademarks of O'Neill Software Engineering all rights reserved. Site content including video demos and screenshots are copyright O'Neill Software Engineering, all rights reserved. Other images used are public domain images unless otherwise indicated.